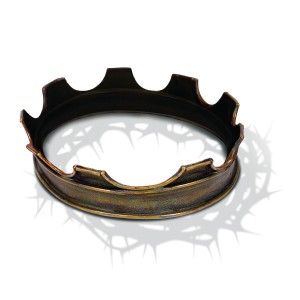 This year, Trinity will be going through a program which will embrace much of what we do in our life together.  It will also be an opportunity to learn and grow together in what is most important for our life of faith–to know and understand God's Word. We hope that spending this time together in The Story will be very beneficial to all of us–from youngest to oldest, from new believer to mature Christian, from novice Bible reader to Scripture scholar–as we grow in the knowledge of the story of God's love for us and how this "greatest story ever told" is actually our story and one in which we also are a part of even now.

Join us in an exciting journey together as we "Read The Story. Experience the Bible"
What is The Story?
The Story is the whole Bible from Genesis to Revelation written in the style of a novel in 31 chapters with its text drawn from the New International Version.  Many people acknowledge that the Bible is a daunting book, especially to read "cover to cover".  The Story tries to remove some of that fear by presenting the main "storylines" of Scripture in a "manageable form".  This is helpful for all sorts of readers.  For those new in faith, it presents the Scriptures in an accessible manner.  For those more mature in faith, it provides the Bible in a summary format, giving opportunities for new discoveries or motivation to "dig deeper" in the Word.
Why read The Story?
As Christians, the story of the Scriptures is our story of how God has saved humanity and how He continues to love us and to be active in our lives as we live for Him.  We need to know this story because it is the Word of truth which shows us our salvation.  And we need to know this story because it is the message that we share with the world which does not yet know the love of God revealed in Christ.  We need to know the story so that we have the assurance of our faith in God and so that we can give that same assurance to those who still need to know it.  From young to old, we all need to be immersed continually in this great story of God's love.
How will our Trinity Family go through The Story together?
First, it is our hope that every member of Trinity, from oldest to youngest, will join us in this Scriptural journey.  To make this possible, we hope that every household will have a copy or copies of The Story to read.  There are actually four different versions of The Story available that we will be using:
1. The Story: The "regular edition" which contains texts from the Bible presented as "one continuing story of God and His people".
2. The Story: Teen Edition: Similar to the regular edition, but with text and other materials geared for young adults in middle school and high school.
3. The Story for Kids: An edition of The Story produced for students in grades 3-5, using the texts from the Bible found in the New International Reader's Version.
4. The Story for Children: A unique version of The Story presented in a storybook style for children in Kindergarten through grade 2.
Copies of these books will be made available at Trinity for our families and guests as well as for use during Sunday School and Bible Classes.  E-book editions are also available online for those who would like to purchase them for your e-readers like the Kindle™ and Nook™.
Second, our journey together through The Story will encompass and fill our Christian Education and Worship together for the coming year.  Beginning on September 29th, we will spend 31 weeks going through The Story together in the following ways:
In Sunday School and Sunday Adult Bible Class:
We will return to offering Sunday School for Children every Sunday as we use The Story as the basis for our learning.  Classes will be offered for the following levels:
Younger Children (Pre-K through Grade 2)
Older Children (Grade 3-5)
Youth (Middle and High Schoolers). This class will also serve as the program for first year Confirmation students this year.
Adults
In Worship:
Pastor will be preaching on each chapter of The Story during Sunday Morning Worship.  This will allow for further meditation on the accounts studied during Sunday School and provide opportunity for those who did not come to Sunday School to have a way of joining in this spiritual adventure and possibly even come to decide to join in the other learning experiences that are being offered during this program.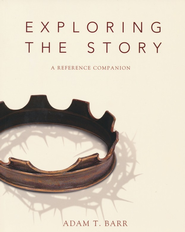 In Midweek Bible Class:
During our Bible Class time offered on Wednesday evenings, Pastor will lead discussions which will allow those participating to "dig deeper" into the stories in The Story.  We will look at the texts and talk together more about the people, places, and events in this grand story and to look at how the story becomes and shapes our own life stories.  (Plans will be made to find ways to offer this study during the Lenten Season in the spring based on the interest of those attending.)
At Home:
If you are not able to join us for the educational opportunities being offered, or if you should miss worship on a Sunday, we hope that you will read The Story at home, using it for your own personal study, meditation, and devotions, either alone or with your entire family.
When will this journey begin?
Our journey with The Story will kick-off on Sunday, September 22nd with a special message by Pastor during Sunday Morning Worship.  The Story books will be available for pick-up on this day during a special celebration reception following Sunday service.
Our study of The Story will begin on Sunday, September 29th with Sunday School and Bible Class and Worship and will continue through our "Regular Service Schedule" for this year, ending in May.  Just keep an eye on the parish calendar as well as bulletin and Tribune announcements for up-to-date details.
We hope that you will plan on joining us in this journey through the Scriptures and join us in praying God's blessing on it that it may indeed be a joy-filled and fruitful undertaking for all of us as we learn and grow in God's love and in His Word which is the foundation of our most holy faith.